GROUP BOUDOIR PHOTOSHOOTS
THREE PLUS WOMEN
Details
The Details
So you've always wanted to try a boudoir photoshoot but find the whole idea intimidating?
 How about getting together with a few friends and have a fun afternoon together, getting hair and makeup done and dressing up (or dressing down!!) and having some gorgeous images taken. 
A Great idea for a Hen's party or just a few friends having some fun together!!
Special for a limited time -Only $150 per person (normally $195)
Inclusions!!
Hair and Makeup by a Professional Hair and Makeup Artist
Complimentary glass of Champagne and Nibbles on arrival.
A Boudoir Photoshoot by EeVee Boudoir Photography, individual and joint photos against a variety of scenarios.
An 8x 10" matted premium print of your favourite image.
10 web sized images optimised for social media (your choice).
An online proofing gallery for 6 months with the option to purchase more images.
A slideshow of all the photos chosen sent to each person.
Contact Me
About the Location
Located at my Home studio at The Palms, Gympie on 5 secluded acres. Privacy is assured.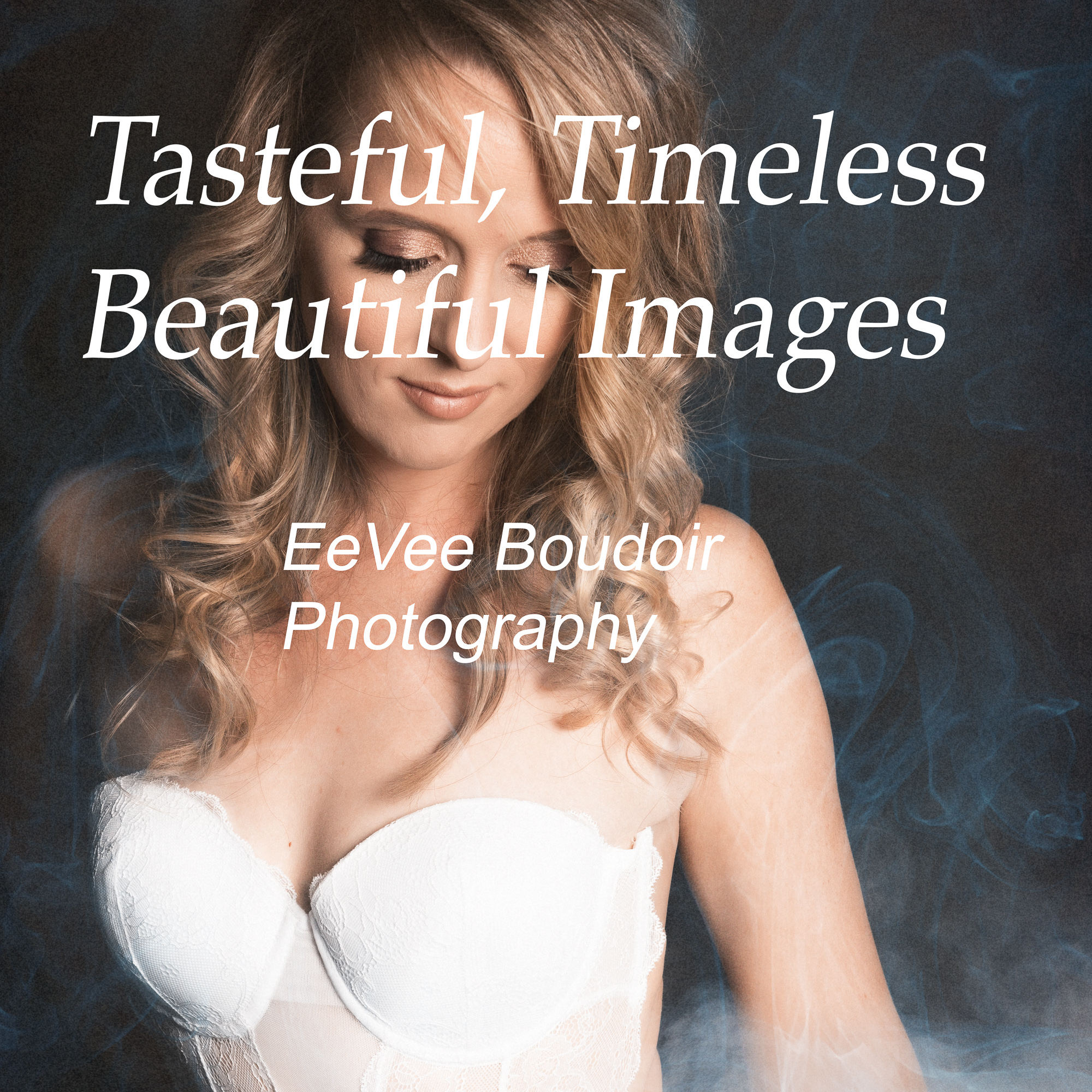 Benian Rd, The Palms, Gympie, Queensland
About the Photographer
I am a portrait photographer based in Gympie, Queensland, Australia. 
My passion for photography has grown over the last few years to the point where I am now able to confidently and expertly create beautiful images. I see photography as a creative process and it certainly doesn't finish on the click of the camera. I work on the photos to create gorgeous printable works of art. 
My passion is Boudoir Photography because I love how it empowers women when I am able to show them, how beautiful they really are. But I love photographing all types of people and especially children and teens.
My greatest joy in life is hearing that my photography has moved someone to tears or that the photos have such meaning to them, that they will be treasured forever. I love to be able to give that gift to people. 
Raves
"I was lucky enough to have the opportunity to have a boudoir session at EeVee Boudoir with the lovely Esther. To be honest, I nearly pulled out because I was flipping out about a) how I looked and b) being judged by others. Esther has a warmth about her and a passion for making woman feel comfortable and confident in their own skin. On a personal level, it was inportant for me to have the photos done to celebrate how far I have come. From the age of 11 I have been ashamed of my body. I battled with over eating, under eating, over exercising, bulimia and self-harm, all Taboo subjects that potential can fuel the self-loath feeling. I look back over the years and wish I had more respect for who and what I was. Its never too late to find our sense of self. I know im going to look back and high 5 my 30 year old self Thanks Esther for taking the time and patience to walk me through it. TOTALLY WORTH IT PEOPLE" Zoe
"I went for a boudoir photo shoot this morning and absolutely loved it, Esther made me feel completely comfortable. Her photos are amazing, classy and a massive confidence boost! I was so nervous leading up to it but Esther made me feel at ease. I'm so happy with the photos and definitely would recommend to anyone wanting photos. Something I will definitely treasure. Can't thank you enough Esther!"  Jess
A Selection of My Work
click/tap to view bigger
Products & Gifts
In addition to your included print and web size images you can purchase other items
High Resolution Digital Images Suitable to Print
These are high quality and will print large.
Only $30
Web size Images optimised for Social media
If you just want images that you can keep as digital files and want to post to social media (and let's face it if you're looking hot then you want the world to see) then you can purchase these for just $5 each.  (NB:They will not print well).
Albums
I'm proud to provide gorgeous albums to keep those memories forever. Prices start at $250
Custom Mobile App
The best way to show off and share all of the images from your shoot? be sure to ask us how you can get your own custom app that saves right to your mobile devices, to have with you always. You can easily share the app in person, and online.
"My friends have made the story of my life. In a thousand ways they have turned my limitations into beautiful privileges." ― Helen Keller
Reserve your spot!
Book & Schedule